How to make a delicious cup of Nespresso coffee: Nespresso coffee already makes every morning a lot better for coffee lovers. However, did you know that there are tips and tricks to make Nespresso even better? Check out the 5 best ones!
Being able to craft the perfect cup of coffee is one of the arts that will make you a key member of any group, no matter the age. And yes, ever since Nespresso is around, it's a lot easier to come up with the perfect coffee cup.
However, since coffee lovers are getting pickier and pickier, brewing a cup of classical Nespresso coffee recipes is barely enough anymore. So, you should take into consideration some of these tips and tricks to make the most of your Nespresso coffee maker.
Even if you don't own this espresso maker model, these recipes and tips can apply to other best espresso machines out there as well.
Make a Delicious Cup Of Nespresso Coffee (Expert Suggestion 5 Tips)
1. Oat milk Latte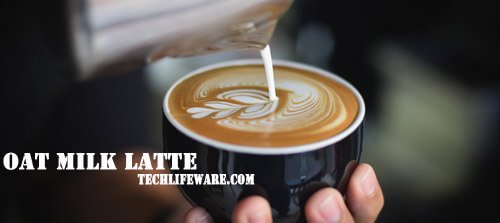 If you really want to impress your guests and you have several Nespresso coffee types available, the oat milk latte is a drink you can prepare quite easily and it's a great success on various occasions. Here's what you need:
Nespresso Coffee Pod
Oat Milk
1 Espresso Pod
Just brew the Espresso Pod and the coffee and add them together in a cup. Then, you will use a frother to make the oat milk fluffy and at the proper consistency. Add the milk with the two coffee types and then the foam on top. There's also the option of making this recipe a bit sweeter with some syrup.
The best way to go about it is to add the syrup in the cup before adding any coffee. Also, you don't have to stick to oat milk, it can be done with any other type of milk. For the hot summer days, you can add some Nespresso iced coffee to the mix.
2. Caramel Honey Latte
If you're a sweet tooth, this recipe right here is going to be a hit. It can work both as a morning treat at the weekends, or an evening drink while watching your favorite movie. All you need is two Nespresso coffee capsules, Espresso Pods to be more precise, some caramel sauce, honey, and milk.
how to make a delicious cup of nespresso coffee? You can use a big cup for this drink since you're going to want to enjoy it for as long as possible. Start by placing the caramel sauce in the mug first, before brewing the espresso into the same mug where you already added the caramel. Stir the espresso and caramel mix to make sure everything combines perfectly and then work on the second part of the drink.
You'll add honey and milk in a frother and heat the milk. Then, just add the hot milk and honey mix on top of the espresso and caramel for a sweet drink with that espresso hint that makes it just delicious.
3. Camp Fire Latte
As the name suggests, you will need a Nespresso portable coffee maker for this one. Since it's meant to be prepared on the road or in a camper, this isn't a complicated recipe at all. You'll need 2 espresso pods, some vanilla syrup, chocolate sauce, milk, mini-marshmallows, and some Graham crackers.
Once you get all the ingredients ready, you just need to pour the syrup in the mug and then add the chocolate sauce to create a perfect mix. One the yin yang is perfectly mixed in your cup, it's time to brew the espresso pods.
Nespresso coffee and espresso pods can be found almost anywhere so even if you run out of supplies when out on a camping trip, you'll surely find what you need. Then froth the milk and pour it on top of the chocolate and vanilla syrup mix. The drink is perfect when you add the mini-marshmallows and make crumbs of the Graham crackers for that crunchy surface that will make you smile each time you sip from the cup.
4. Cinnamon Cappuccino
Since there are so many Nespresso coffee flavors out there, it's time to try something with a bit more pinch in it. Of course, adding cinnamon to a cappuccino isn't exactly revolutionary. However, when you have unlimited Nespresso coffee deals, you are free to try all the recipes in the world. So, for this amazing brew, you will need 1 shot of espresso, cinnamon powder and syrup, and, of course, some frothed milk.
As you probably know already, the first step is to add the cinnamon syrup in the mug and then brew the espresso directly on top of it, in the same mug. This is the first rule you need to know if you want to join a Nespresso coffee club.
Next, start frothing the milk and when you reach the desired density, pour it in the mug as well. Finish everything off with some cinnamon powder for some extra taste and aesthetics.
5. Caramel Macchiato
You already know how to make a large cup of coffee with Nespresso. So, we're going to give you an idea of how to make that large cup a lot tastier and enjoy an awesome drink simply by adding some basic ingredients. For this caramel macchiato, you need 2 espresso pods, sugar, caramel syrup, and frothed milk.
Instead of adding the syrup first, brew the two espresso pods and let the mix cool for a bit. Then, add the syrup in the espresso and stir it properly until everything gets properly mixed. This way, the caramel syrup doesn't immediately melt in the hotness of the espresso and the flavor isn't as strong. Add some sugar and stir once again to make sure everything melts and the drink is smooth.
Froth the milk and add it to the cup as well for that fine layer of fluffy sweetness we all love at a macchiato. Everything can be topped off with some chocolate flakes sprinkled on top.
Conclusion
You already knew that Nespresso coffee opens the door for some very interesting combinations. And with the 5 recipes, we shared with you, there's nothing stopping you from experimenting yourself until you find the perfect mix. There's no bad decision when it comes to mixing various coffee types or adding all sorts of syrups to the mix to make a brew that really warms your heart.
That's why we're also encouraging our readers to share their experiments and recipes in the comments section. Who knows what delicious new drinks we can create by sharing all our ideas together? After all, coffee is such a versatile drink that it deserves to be put in various mixes, especially now when we have a lot more time to say inside and try new stuff.
Author's bio: Rich is working as a web designer and he didn't discover hшы passion for mixing various types of coffee and creating new drinks until he finished college. Tired of the same Americano he drank every morning, he started adding various syrups, milk, and other ingredients to find the perfect taste.
He transformed his passion into a blog and now writes about various mixes of coffee to help inspire others around him.